Yup, very. I mean how often do you organise an event for a large number of people that's the most important day of your life... really? *sigh* Like I said, it's just so overwhelming, there's stuff to decide upon and book, money to 'find' for want of a better word. Anyhow, I know I keep whinging. There's only so much offloading mum and The Boy can take. I suspect there'll be quite alot more over the next year or so.

In crafty news, for those of you that don't know, Shimelle has a new class, Explore. I'm rather looking forward to it.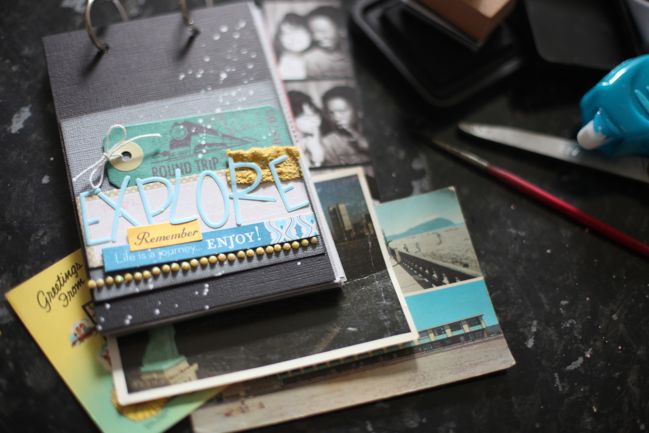 I have no idea quite what to expect, however, if it takes my mind off the W word, it can only be a good thing. And I apologise in advance as you might be seeing quite alot of this photo!
We've been out at a friends hose most of the weekend, unplanned, but great catch up. I had a clearout of Metro's toys, she has some she has no interest in whatsoever, so I gave them to Sid, said friend's cat...
He thought they were awesome and spent about 30 mins trying to destroy them before having a quick nibble and passing out on the top of a box... he was still out cold when we left about 2 hours later! This provided about 40 mins worth of entertainment for four adults. Highly recommended.
Anyhow, off to check out Explore.